I decided that I am going to split this into two parts, one to show you things from Jewel (Mad Genius Designs) and one to show you the latest kit from Jane (Little Red Scraps).
Remember how I told you about the daily download yesterday? Well if you missed picking up day 1, or maybe by how late I am writing this post day 2 as well you need to check out this thread at Digi Scraps Drive In. Jewel is offering the chance for up to 2 coupons to download days you have missed, just for completing the challenges at DSDI. If you need some suggestions my favourite ones I have done this month are the Killer Threads and the Spice It Up challenges, I also quite liked the Radioactive Font challenge. I am hoping to find the time to do both the Part One and Part Two Made In The Shade template challenges and the Go For Pinks or Blues or colour challenge (there are some amazing mini kits available for free in that thread including this one by Jewel).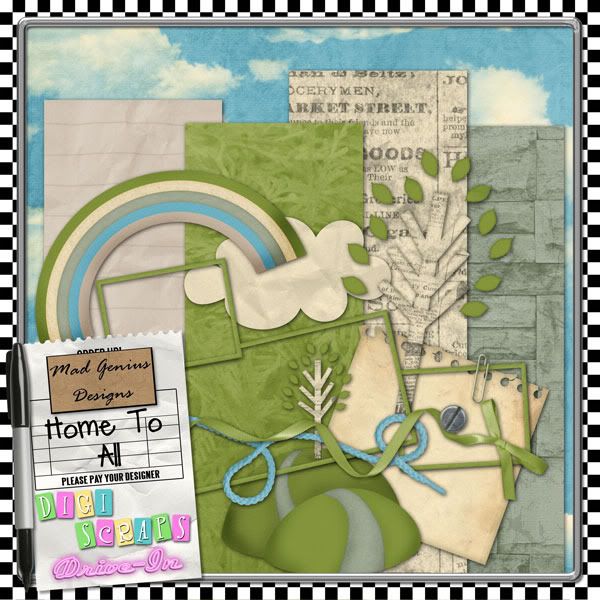 Then she's also offering you a coupon to pick up a set of cardstocks papers that coordinate with the daily download for free, you have two options you can either post an introduction at DSDI or post about the daily download (blog, facebook, twitter, forum post or yahoo ad) you can find the details in this thread and here's a preview of the freebie you could get.
The last thing I have to show you today is the ad for Jewel's week 4 birthday sale. This time you get the chance to build you own personal use grab bag, simply purchase this product for $4 and add your 3 selections to comments field. Jewel will send you a coupon for the total amount.
Do you want to see what my choices would be if I built my own grab bag? Well I am slightly addicted to cardstock so I would probably get three packs I don't have,  but since I am not entirely sure which ones I do already have lol I am going to show you three kits I am looking forward to working with instead. Pretty Cozy, Renew and Boys Club.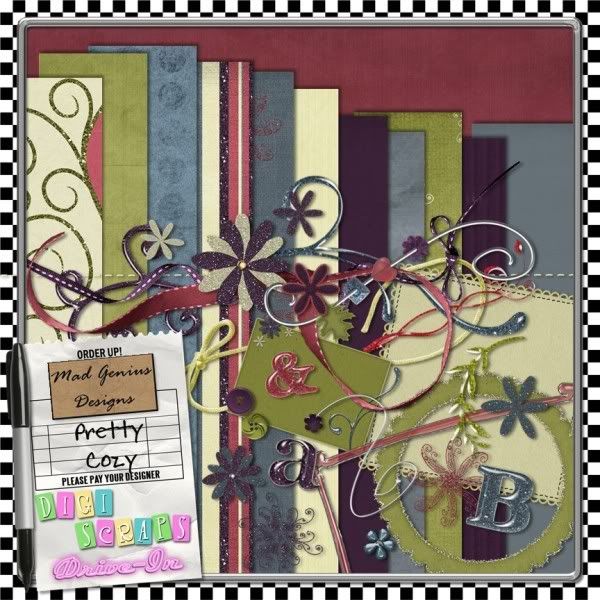 I just wanted to point out that if you did choose these three kits, you would be essentially paying about $1.34 for each one, which is completely insane! This promotion is good until the 27th April. The last thing I have to say today is that Day 3 of the daily download is now up.