Notice anything new? It took me a while but I finally got around to giving the blog a much need makeover. I decided to go with Zoe Pearn's Blog In A Box: Blissful but I couldn't resist recolouring it so there was no pink in it. But apart from the blog redesign, I seem to have spent all day on the computer and not actually done anything. I feel too ill to do anything so there have been no layouts, no tagging, no renaming, no organizing, no stash deleting honestly I am not really sure where the day has gone. I hate days like this where I don't seem to have anything to show for the hours that have passed. I always feel like they would have been better spent sleeping, because at least then I wouldn't feel quite so ill. I did get 2 of the P365 layouts I was behind on finished yesterday, but haven't gotten around to uploading them yet. Anyway while I am here, I may as well do something useful. Do you remember the sale I linked you up to the other day, well Jewel has decided to celebrate her birthday all month long with a different promotion each week. This weeks promotion is a grab bag with a twist, well two twists I suppose because not only do you get to see what you get before you buy, you get to choose which things you want. You get to build your own 3 product commercial use grab bag for just $5. There are a lot of other stores where just one commercial use product costs more than $5, so you are getting a really good deal with this offer. Anyway here is a link to the product you need to purchase to get this offer, you just put the three products you want in the comments section, and you will receive an email from Jewel with a coupon to buy the items, sent to the email address associated with your store account. The ad is also linked to the product.
Do you want to see what my choices would be if I built my own grab bag? Assuming I had bought the things I showed you last time in the sale I would go for these three.
CU Edge Genius Volume 1 and CU Edge Genius Volume 2 because I have a bit of a thing for edges and CU Star Genius Volume 1 because I think they would be great for boy layouts.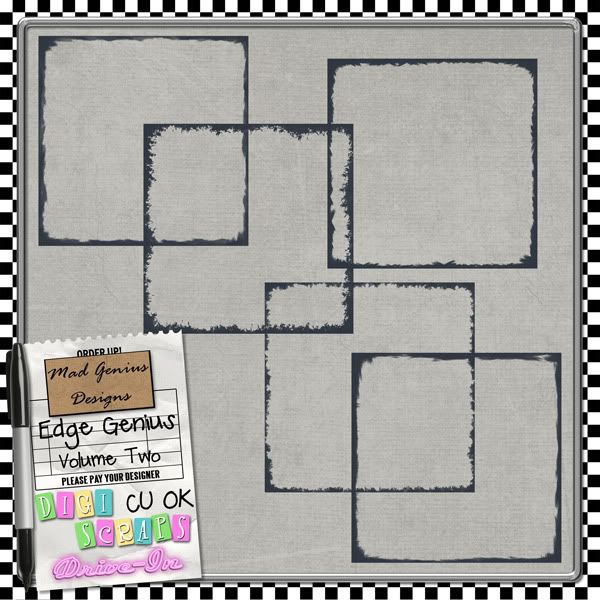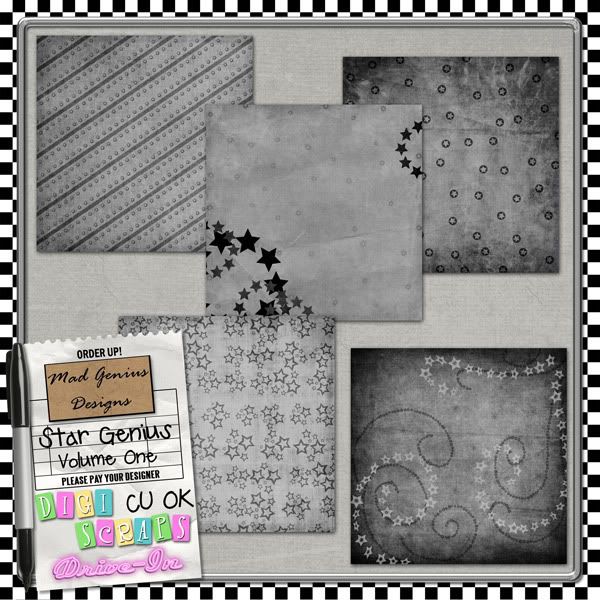 Now do you want to hear something crazy, if I bought this deal technically I would have got both of the edge sets for 1c since the Star Genius Volume 1 set usually costs $4.99 on it's own. See I told you it was a complete steal! This promotion is good until next Wednesday (14th April).